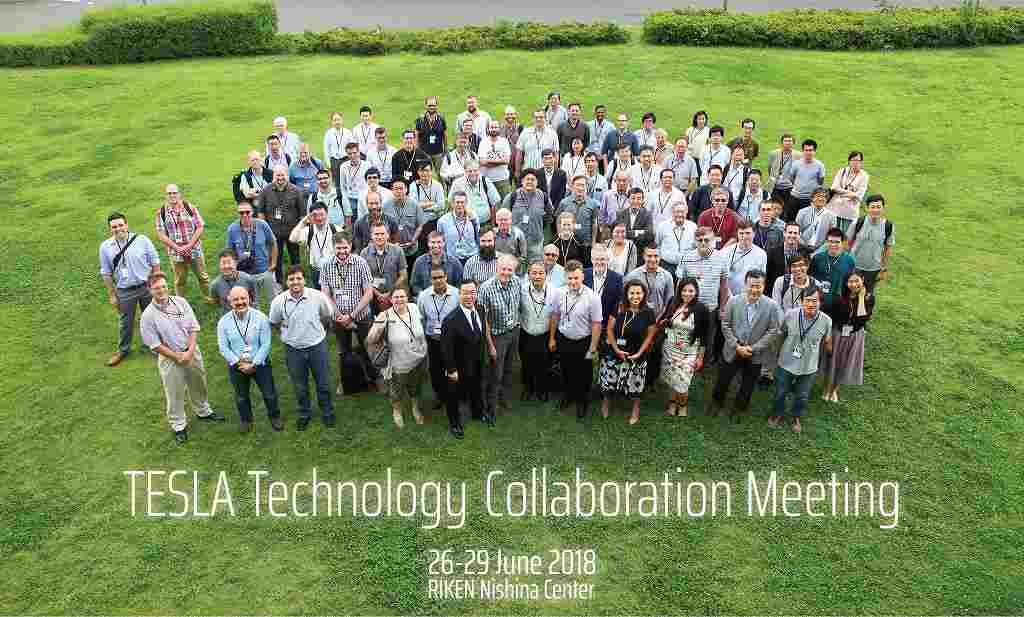 Information
Guideline of the WG2 session (Download).
Hot Topic Common Questions (Download).
Registration on web site was closed. If you would like to make a registration please make contact to ttc2018-contact[at]ml.riken.jp.
Weather forecast tells us this week there will be hot days. Please be careful not to suffer from heatstroke. more info
The information of TTC's website is useful to access to the venue smoothly. We recommend that you print it out or download to your device before leaving. (Access, IC-Card, MAP).
Please give your name to the guard when you arrive at RIKEN. The guard will check your name on the participant list.
Registration desk will be open from 8:30 AM on 26th June at RIBF Hall (Main venue).
Group photo will be taken at Wednesday (Today!!) 10:30AM just after the plenary2 before coffee break. Please get together at lawn field in front of the main entrance of this bldg.
Social Dinner: on Thursday from 6:00PM at Main Cafeteria. If you will attend the social dinner and did not finished payment yet please come to the registration to get a ticket. (Several tickets are still available.)
Location: of Plenary sessions, Hot Topic session, Special Seminar is RIBF Main Conference Room (Here!). WG1 and WG3 at RIBF Main Conference Room. WG2 and WG4 at Nishina Hall. Please remember it is required to return the card key when you leave the workshop.
Please upload your presentations to the Indico site (Link) or save it in the folder on the desktop of the presentation computer prior to the sessions.
Introduction
The mission of the TESLA Technology Collaboration is to advance SRF technology R&D and related accelerator studies across the broad diversity of scientific applications, and to keep open and provide a bridge for communication and sharing of ideas, developments, and testing across associated projects. To this end the Collaboration supports and encourages free and open exchange of scientific and technical knowledge, expertise, engineering designs, and equipment. The TTC organizes regular collaboration meetings where new developments are reported, recent findings are discussed and technical issues are concluded. This time, TTC meeting is hosted by RIKEN Nishina Center (RNC) on 26-29 June 2018.

Dr. Naruhiko Sakamoto (Chair of the Local Organizing Committee)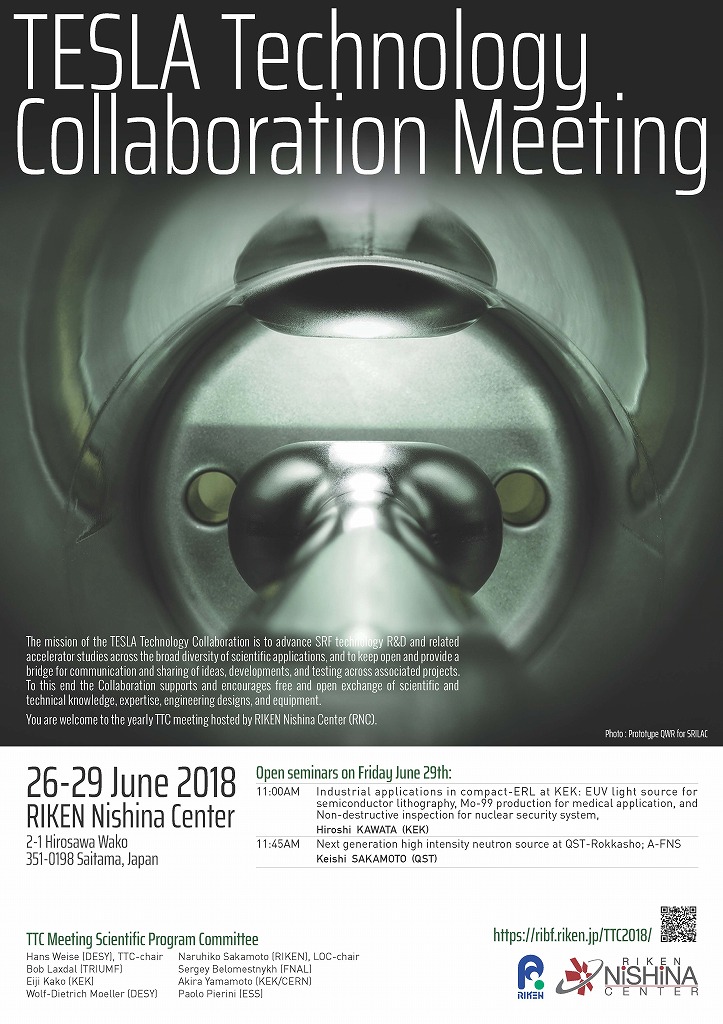 Venue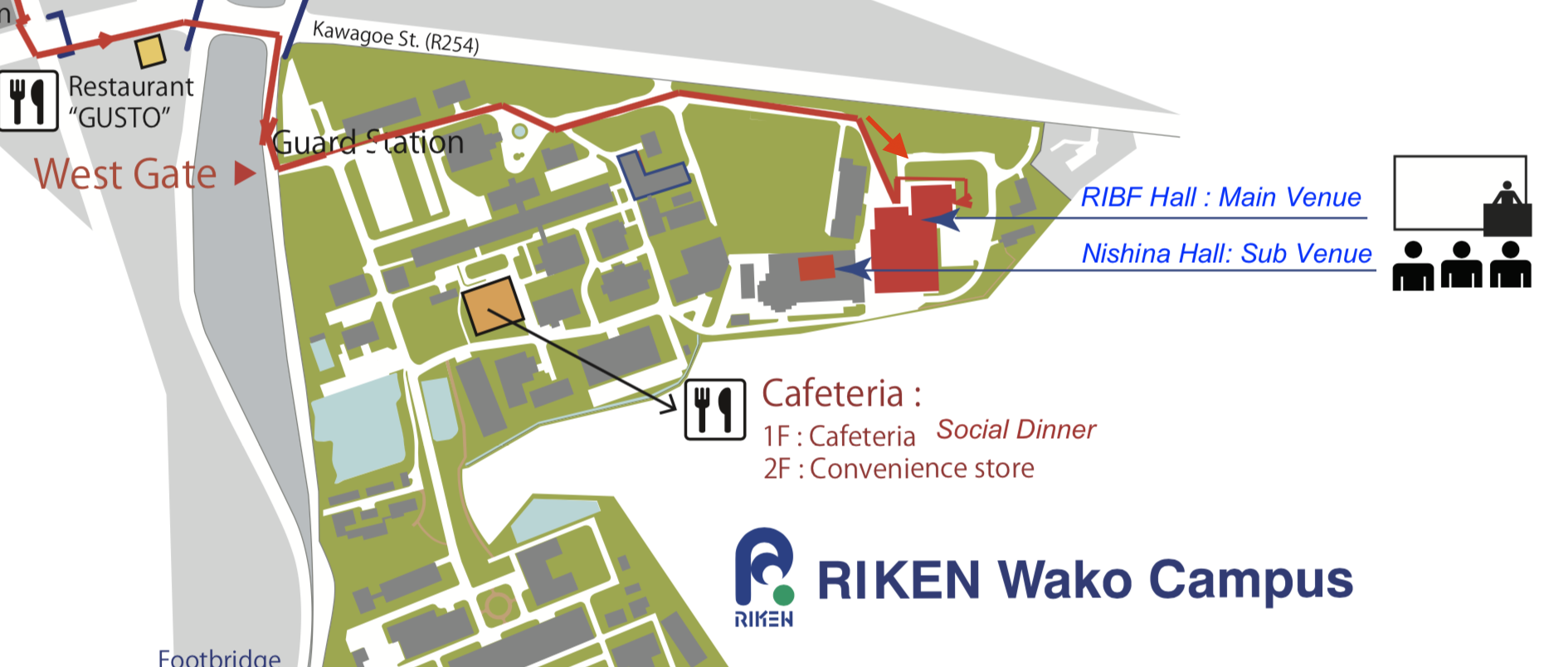 The
registration desk
is located at the foyer of the main conference room on the 2nd floor of the
RIBF bldg.
When you arrive at the RIKEN campus (
ACCESS
,
IC card
), please make a brief stop at the west gate of the campus. The guard will check to see if you are listed in the participant list. Then please come to the RIBF bldg. (
MAP
) located at the east end of the campus. Enter the main entrance of the east side of the building and go up to the 2nd floor. The registration desk will be open from 8:30 AM. Please note that the main entrance of the
RIBF bldg.
is usually locked but it will be unlocked from 8:20 AM to 9:30 AM during the TTC Meeting. The plenary, WG1 and WG3 sessions will be held in the main conference room at the
RIBF Bldg.
2F. The parallel sessions of WG2, WG4 will be held in the Nishina Conference Room at the Nishina Memorial Bldg. 2F. It is only 1min.walk from one conference room to another. Since the entrances of these buildings are usually locked, you are required to use a key-card which will be provided at the registration desk. Please make sure to return the key-card on your last day of the TTC meeting.
WG1: What are the performance limits for low beta resonators?
Conveners:

Bob Laxdal (TRIUMF)
Han Li (Uppsala University)
Kazutaka Ozeki (RIKEN)
WG2: How to improve the present specification for bulk Niobium?
(Guideline of WG2 Sessions)
Conveners:

Sam Posen (FNAL)
Claire Antoine (CEA)
Akira Yamamoto (CERN/KEK)
WG3: High Q and high gradient performance.
Conveners:

Alex Romanenko (FNAL)
Marc Wenskat (DESY)
Kensei Umemori (KEK)
WG4: Special applications of SRF cavities.
Conveners:

Jacek Sekutowicz (DESY)
Ben Hall (HZB)
Rama Calaga (CERN)
Hot topic: Warm vacuum sections between low beta cryomodules
(TTC Hot Topic Common Questions )
Conveners:

Hiroyuki Ao (FRIB)
Marcelo Juni Ferreira (ESS)
Hiroshi Imao (RIKEN)
Registration was already closed.

Participant List (indico by desy)
Accommodation
Hotel information
There are only two hotels near Wako-station as listed below:
For Toyoko Inn Wako-shi Ekimae, non-members can make a reservation three months in advance.
Hotels in walking distance from RIKEN Wako campus.

Super Hotel, Wako-shi Ekimae

Toyoko Inn, Wako-shi Ekimae

Vacancy information from June 26 to June 30
Single(non-smoking): 20
Double(non-smoking):
*Update on April 18
Single(non-smoking): 18
Single(smoking): 21
Double(non-smoking):
Double(smoking):
*Update on April 18
The number of rooms is limited it is encouraged to have reservation as soon as possible. From Wako-shi station It takes 15 minutes to get to RIKEN Nishina Center by walk. You can find many hotels at Ikebukuro area. From Ikebukuro station to Wako-shi station it takes 12 minutes by Tobu-Tojo line or Metro Fukutoshin line.
Lunches and Social Dinner
Participants are encouraged to help themselves for the lunch meals. In RIKEN campus, two cafeteria and one café are available. They are at walking distance.
 ※Download Cafeteriia Map (PDF file) is here.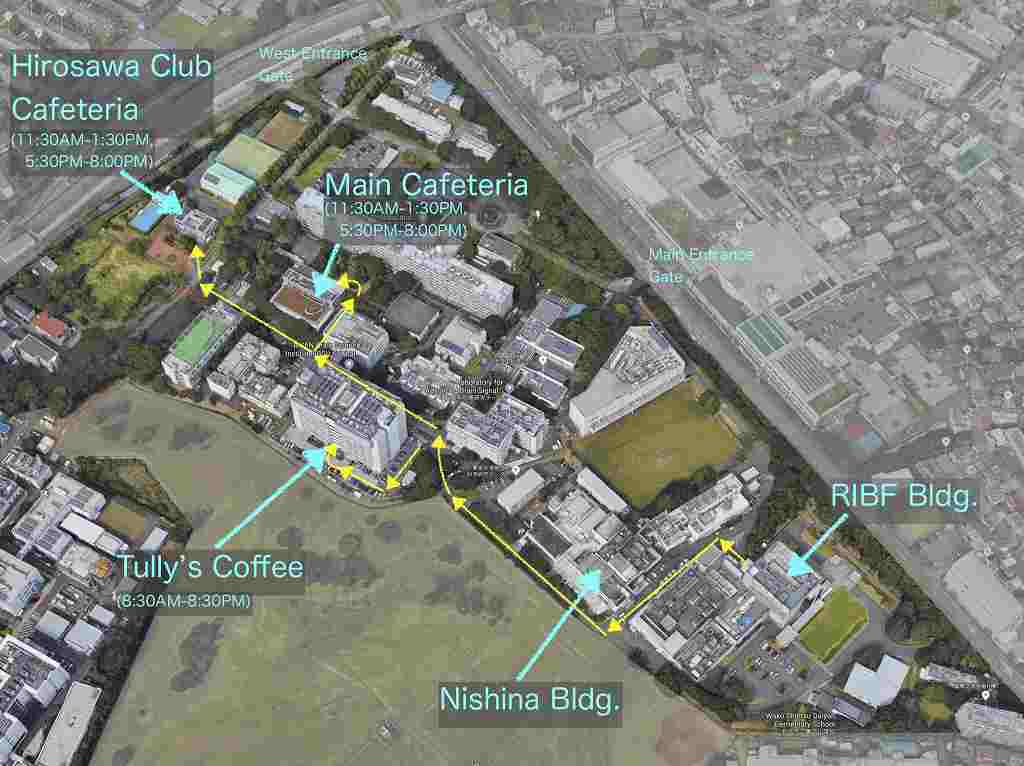 Note that at cafeteria only payment should be made by SUICA (http://www.jreast.co.jp/e/pass/suica.html) or PASMO (https://www.pasmo.co.jp/en/). Suica, most common, and PASMO, second most common, are preloaded e-money cards instead of train or bus tickets. You can get these card at train stations.
See more detailed information in "What is Suica/ PASMO?" in indico.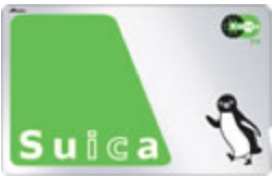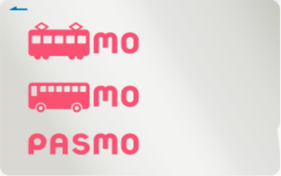 The social dinner will be held on Thursday evening at the main cafeteria. Please buy a ticket (4,000JPY) for the social dinner at the reception desk. The payment should be made with cash.

Committee
TTC meeting Scientific Program Committee Hans Weise (DESY), TTC-chair
Bob Laxdal (TRIUMF)
Eiji Kako (KEK)
Wolf-Dietrich Moeller (DESY)
Naruhiko SAKAMOTO (RIKEN), LOC-chair
Sergey Belomestnykh (FNAL)
Akira Yamamoto (KEK/CERN)
Paolo Pierini (ESS)

VISA
You might require a "Temporary Visitor VISA". Please visit the following website to see if you are a candidate: Exemption of visa (short-term stay) of the Ministry of Foreign Affairs of Japan (http://www.mofa.go.jp/j_info/visit/visa/short/novisa.html).

To obtain official documents for visa application issued by the Local Organizing Committee of the TTC meeting to be held in Japan:

Please send us (ttc2018-contact at ml.riken.jp) the complete VISA information form as instructed below no later than April 30, 2018.


Application check sheet (please fill out completely)
Download application check sheet. PDF|WORD
You can see the sample from here.

CV(Working history needed, without publication list
A copy of your passport
The name and location of the Japanese embassy or consulate where you will submit the visa application.

It will take about a month for the TTC meeting secretariat to process official documents for VISA application after receiving your VISA information form. All the documents will be issued by RIKEN (http://www.riken.jp/en/). You must reserve airline tickets and book a hotel to in advance to obtain official VISA documents.

It is your responsibility to make appropriate action to obtain the VISA on time.

USE OF PERSONAL INFORMATION
We will use the personal information (name of applicant, contact information, email address) only for the purposes of VISA application procedure required for your entry to Japan. The said information will not be employed beyond this scope of intended use. Personal information will never be provided to third parties and will be strictly supervised to ensure the proper handling by the TTC meeting secretariat.

Please bring the provided official visa documents sent to you and the TTC meeting information (web page etc.) to your nearest Embassy of Japan/Consulate-General in your home country for VISA application. (Or if your institute's visa office will apply for visa on your behalf in accordance with the policy of your institute, please submit the documents to the proper office in your institute.)



Contact